Innovative Solutions to
Your Manufacturing Challenges
Turn to Us for all your technical needs!
Innovative Solutions to
Your Manufacturing Challenges
Turn to Us for all your technical needs!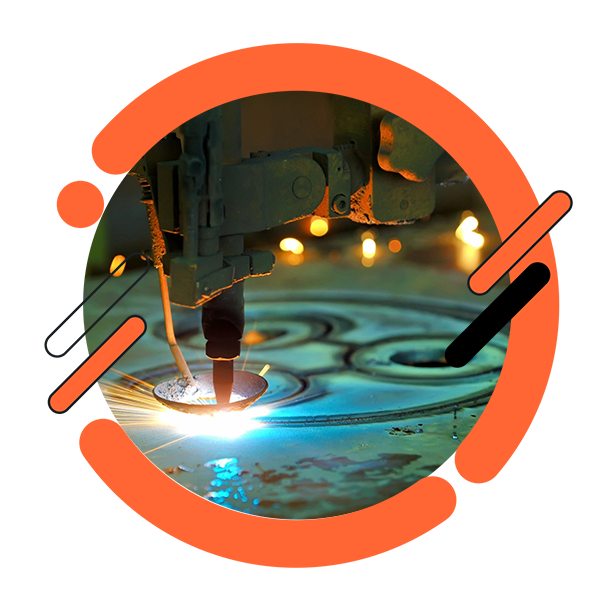 Serving the Indy, Cincinnati, Louisville
Triangle since 1978
MaD Tech Services offers a wide range of consulting services with the necessary tools and expertise to help grow your business. We partner with our clients from start to finish, focusing on their needs while producing new ideas, developing effective strategies, and designing high-quality and scalable solutions. Contact us to learn more.
Industrial Automation Machine
Controls, Programming, and Design
Design, integrate, and troubleshoot are but a few of our skills in this area. Whether it be a new machine or an existing machine, we cover all aspects of machine control and automation. PLC or PC-based systems from the smallest machine to the largest enterprise solution, from the simplest machine control to the most complex vision systems, motion control, and data collection, we can improve your existing industrial automation or add automation to your machines.
Specializing in PLC-based controls but we do all types and all brands. Allen Bradley, Omron, Mitsubishi, Siemens, Toyo, Fanuc, Modicon, Telemecanique, Automation Direct, Cutler-Hammer, Eaton, you name it, we have probably done it.
Industrial Machine Repair and
CNC/Manual Machine Repair
We are experts in the repair of industrial production machinery of all types, as well as CNC and manual machinery. Since we design and build these systems, we are able to troubleshoot and repair them very quickly. We also have staff trained repairing in all types of CNC machining, centers, turning centers, etc.
If you have a machine down and need it back up, don't waste time. Call us and we will get someone on the road to you and get to the root of the problem quickly.
Computer Networking
and Cabling
Data networking and cabling are but a couple of the IT-Related Services we perform. If you need network cabling whether it be fiber, copper, or wireless, we can handle your networking needs large or small.
We service many large networks. Our installers follow all best practices and pay attention to the small details that prevent your network from having small issues build into large problems.
Anyone can pull a cable, but only a professional understand the processes behind it. MaD understands that cabling is not just going from point "A" to point "B" but it is understanding what things in the pulling that cable can affect. Ask anyone who manages a large network and they understand that there are numerous issues that can affect its efficiency. These issues are referred to as flaws.
We started out in 1978 as an electrical business but soon realized we were exceptional at machine repair and design. However, we still cover our roots with full electrical modifications repairs and installations.
We do commercial, and industrial electrical design, installations, modifications, and repair.
From 20 amps 110v to 1000s of amps of monster 3 phase, we can handle it all. We don't only follow the codes; we understand them. We strive to keep our staff informed of the latest updates and best practices to ensure safety and performance in any electrical system. At MaD, we understand why we do things the way they should
be done.
Digital Surveillance
and Security
We specialize in security system design, installation, service, and maintenance. We have the ability to identify your security gaps, limit physical access, protect critical assets, reduce security risks, assist with regulatory compliance requirements, and video surveillance. All these services are offered to help you assess your IT security, and we will assist you with reducing your company risks.
Agricultural and
Grain Automation
PLC Controlled Grain Handling designs provide you with the means to better manage your operations. The systems integrate control of all associated equipment into a central control system with a color graphic user interface for easy-to-understand control from a
central location.
Integration of the grain handling equipment allows the system to continuously monitor and automatically control all associated equipment based on any change within the system. The integrated system requires minimal operator intervention but provides the user with the flexibility to operate efficiently. The graphic interface provides our systems with flexibility that is not possible with typical hardwired systems.
Specialized or
General Labor
With years of experience, our staff has the capabilities and expertise to take your business to the next level. At MaD Technical Services, we combine our insights and skills to transform your processes and strategies, and in turn, your company. We're proud to help shape and improve how our clients structure and manage their business.
Project Consultation
and Design
We examine what organizations are doing to stay relevant and competitive in this fast-paced world, and which ones are doing it best. We then strategize using smart tools and global resources in order to understand the implications of every choice our clients can make. Get in touch to learn more about how this service can help you.
We can assist and provide you the necessary material, manpower, or supply chain requirements, to exceed your expectations while delivering you innovative solutions and services.